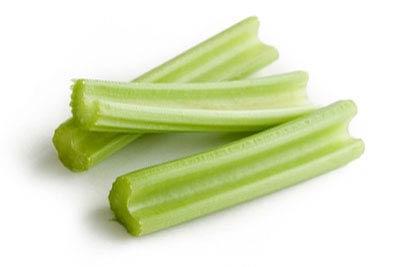 As you know, we make it very clear all the ways that celery is bad -- even dangerous. One of these ways is our yearly monitoring of EWG's "Dirty Dozen" report.
The 2013 report was just released and, again (no surprise), celery is on the list at #2.
Don't take our word for it, you can read about it directly from the
Environmental Working Group's summary
. Scroll down to find the "Dirty Dozen" and also their other feature the "Clean Fifteen."
We would also like to remind you we have been pointing this out as a potential problem as early as January of 2009 and again in July of the same year. You can read those articles below:
Can Organic Celery Cause Cancer?
Beware of New Zealand Celery
Don't think you can get around it by eating organic. The only way to stay truly safe is to not eat it at all. JUST SAY NO.
Stay safe out there, people.